Proverbs 23:12 "Incline thy heart unto instruction and thine ears to the words of knowledge."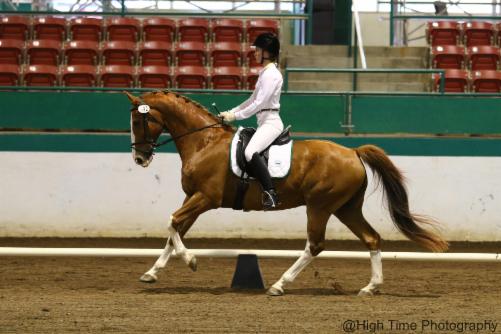 Lindsay & Sunny Boy qualifying for GAIG Championships at 3rd level.
Committed to never ending self improvement
USDF 4th Level Rider, USDF Bronze Medal, USPC HA Grad (Dressage Specialty)
Lindsay's early riding included hunt seat, showmanship, games and trail class during her years in 4-H. While in 4-H she traveled on the NC Horse Bowl and Hippology Teams, she is now a proud volunteer Leader in the Southern Alamance 4-H Horse Club. She has coached numerous state and national championship teams in the past 15 years. For many years Lindsay was also a member of Eno Triangle Pony Club, graduating with her HA (dressage specialty). Lindsay has settled into classical dressage as her discipline of choice. She strongly believes the basics of dressage are the foundation for good riding in any discipline.
Lindsay was a working student for 7 ½ years under the tutelage of Cindy Sydnor (Braeburn Farm, Olympic long list). She currently trains regularly with Nancy Sharpless (Chestnut Oak Farm). Additionally, when the opportunity allows, she enjoys riding with Linda Zang, Jennifer Baumert, and Brian McMahon.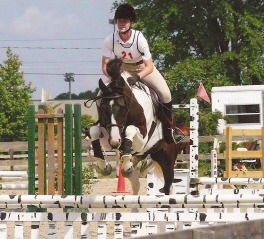 Always enjoying training, including starting young horses and improving green horses, Lindsay's techniques come primarily from the Parelli Natural Horsemanship Program and the Classical Dressage she has learned. She is happily finding that these two blend very well to produce well rounded mounts for her and her clients. Lindsay can proudly say she has always personally trained her top competition horses!
In addition, Lindsay worked part-time as a Veterinary Technician with Scarlett Mobile and Highland Equine Mobile Services. Working with Dr. Tracy Brown for 12 yrs gave her a strong appreciation for this additional aspect of the horse world. The knowledge she has gained allows her to manage her sport horses, lesson horses, and also boarders with above average expertise. Overall, Lindsay tries very hard to utilize every opportunity to enhance her abilities as an instructor and a rider. She recognizes the importance of continuing to grow!
If you are interested in lessons, training or just have a few questions feel free to contact Lindsay lindsay@heritagestables.com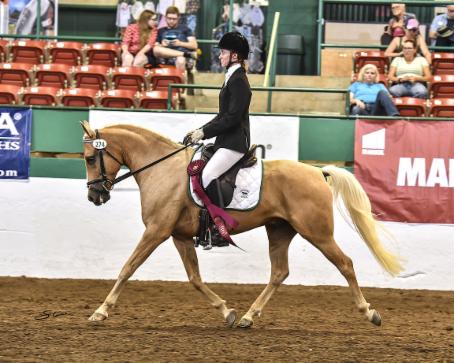 Lindsay & Amir Dreamaker enjoy a Top 10 finish at AHA Sport Horse Nationals in Dressage.